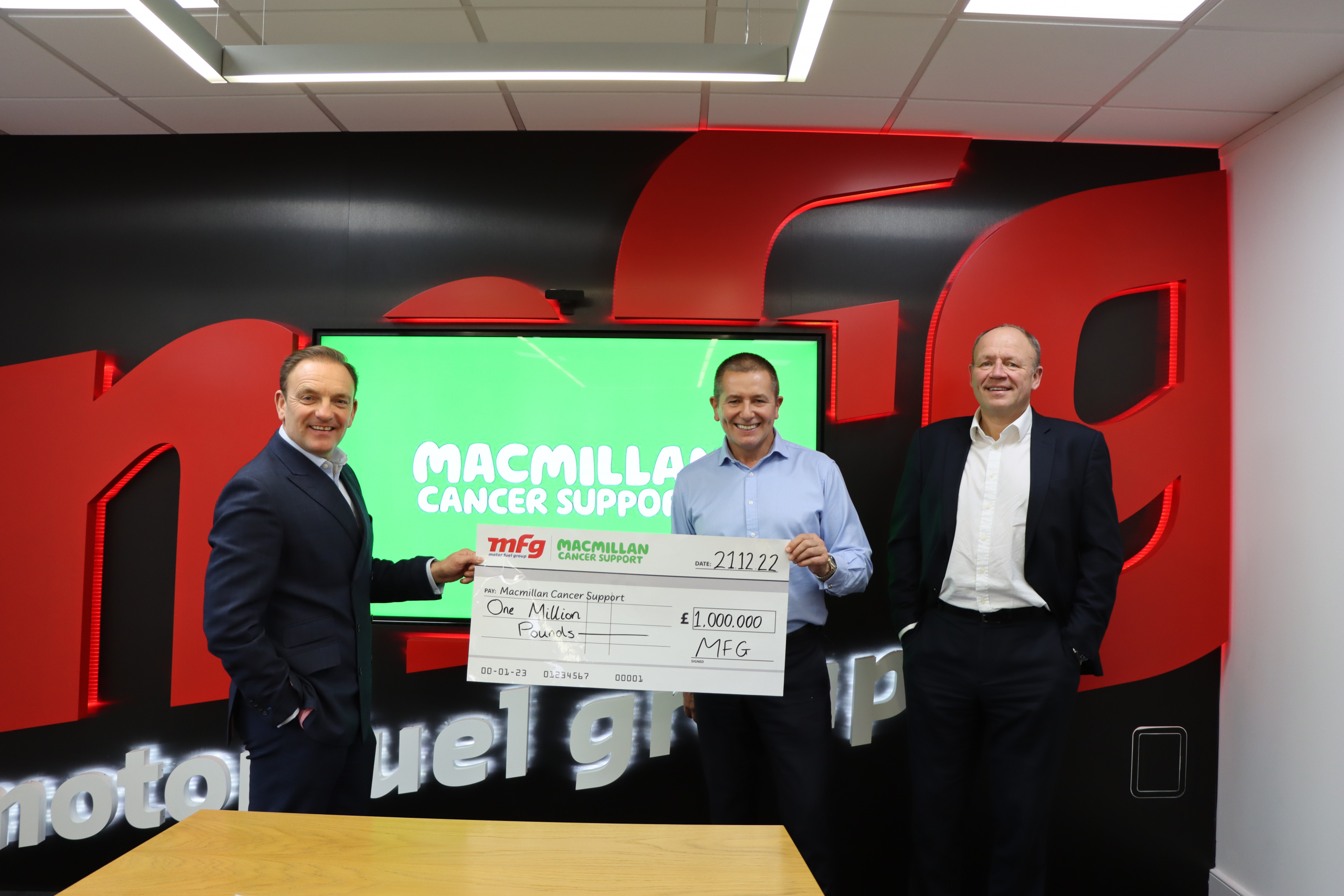 £1million Raised for Macmillan Cancer Support
Over the last two years, the donations made by the thousands of customers who use MFG forecourts every week and the fund-raising activities of our staff have helped us raise over £1million to help people living with cancer and their families receive vital, practical, financial and emotional support.
We would like to thank everyone for their generosity and continued support.
Your donations make a real difference, every £33 pays for a Macmillan nurse for 1 hour!
Our pix shows (l to r): William Bannister, Jeremy Clarke and Simon Lane with the £1 million cheque.