500+sites installed with ultra-rapid chargers

Investing £400+million in our EV strategy

Installing 3,000+ ultra-rapid 150kW & 350kW chargers at our sites
Our EV Strategy
MFG's dual-fuel strategy is to develop its infrastructure ahead of EV demand alongside its existing fuel and retail business enabling a transition to a cleaner environment. The £400m investment in EV will be funded entirely from cash generated by the existing business.
In partnership with others, MFG has already installed electric chargers at 108 of its sites – the highest number in the independent forecourt sector. With our ultra-rapid 150kW and 350kW chargers, a vehicle that can take that charge can add 100 miles range in approximately 10 minutes.
MFG wants to provide a reliable and practical service for its EV customers by providing multiple ultra-rapid chargers on their forecourts.
MFG EV Power – Key Features

Ultra-Rapid
Our 150kW chargers can deliver up to 100 miles charge in 10 minutes.

Simple
No subscription, no connection charge: just simply 79p/kWh. Pay using contactless or through our App.

Clean
Our electricity is certified 100% renewable energy.

Support
Need help? We're always here on our free 24/7 driver support helpline.
EV Power – An Opportunity for Landlords & Developers!
With their EV Power brand, MFG is offering landlords and developers a no-cost opportunity to have guaranteed rental income, improved on-site facilities, increased site footfall and dwell time.
Offering EV charging also shows customers your commitment to a cleaner, greener environment!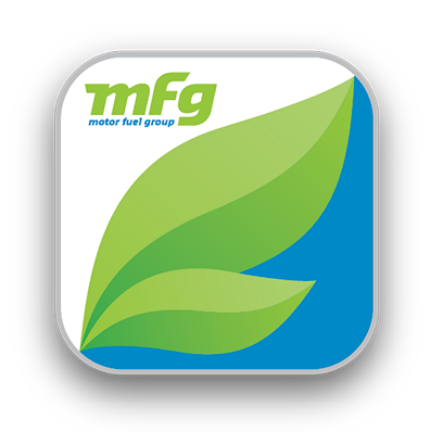 MFG chargers operate on a pay-as-you-go basis. Drivers can pay with a contactless payment card or with the MFG Connect App. The price is the same for each payment method.
MFG EV Power costs 79p per kWh. Customers using the MFG Connect App can enjoy a special promotion between 26/06/2023 – 24/09/2023. When charging between 00.00 – 07.00am, a discounted tariff of 69p per kWh applies.
What speed are MFG chargers?
MFG has a network of 50, 150 and 300kW chargers.
Is MFG EV Power sustainable?
Yes, all of our electricity is certified 100% renewable.
How many electric vehicle chargers will there be at each site?
As we roll-out our new network of 150kW chargers, we are aiming to have 4 to 8 charging bays per site. Our aim is to ensure maximum availability of chargers and minimum wait times by creating EV Charging Hubs.
Where can I find my nearest MFG EV charging Hub?
A map showing all MFG EV Power sites is available on the MFG Connect App.​ You can also use the App to check if the charger is available.
How many EV hubs are you planning on building?
MFG want to be at the forefront of high powered EV charging. We aim to install over 200 150kW chargers in 2021 and ultimately, we want to electrify our entire forecourt network.
How long will it take to charge my car?
If your car can take the full 150kW charge speed, a 10-minute charge will provide approximately 25kWh, which is equivalent to 100 miles range at a battery efficiency of 4 miles per kWh. If your car takes a lower charge, our 150kW chargers will ensure the car is given its maximum charge speed. You can charge your car for as long or as little as you like – there is no minimum charge time.
Which electric vehicles can use the MFG chargers?
Our chargers are compatible with most vehicles on the road. We provide CCS and CHAdeMO connections on both 50kW and 150kW chargers. We also provide AC Type 2 (43kW) on the 50kW charge posts. Tesla drivers can use their own adaptors on the CHAdeMO connector.
Do I need to stay with my car whilst it charges?
You can use the MFG Connect App to monitor your charging progress while enjoying the on-site facilities. We do, though, kindly ask customers not to charge for longer than 1 hour.