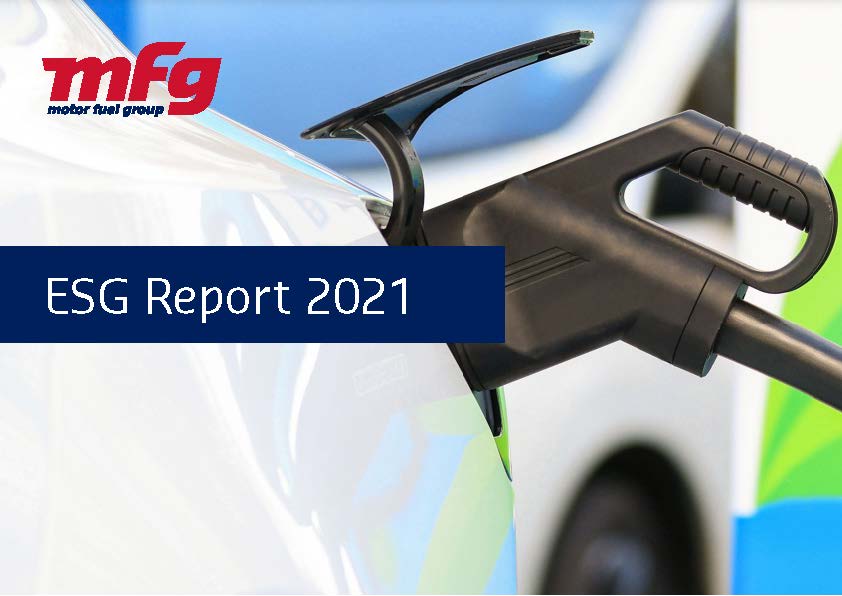 New Sponsorship Deal with the 'Saints'
This report seeks to give a clear and concise overview of our Environmental, Social and Governance (ESG) commitments, demonstrating our management focus clearly, with targets and evidence to show how we will deliver on the initiatives that have already been put in place.
The evolution of ESG has mirrored a societal change in consumer opinion and behaviour. We fully recognise this at Motor Fuel Group and our core business strategy is fully embedded in the transition towards electric vehicles and low-carbon fuels. Powering the future is our ambition and our EV strategy aims to deliver electricity that is certified 100% renewable, in a way that customers can access quickly and easily when they need it.
As the UKs largest independent forecourt operator, we are fully aware that the very nature of our business requires additional mitigation of risks and impacts associated with our business model and we use the Streamlined Energy and Carbon Reporting (SECR) framework to set this out. We embrace this challenge, and the changes it will undoubtedly bring.
We have aligned our ESG strategy to the relevant UN Sustainable Development Goals (SDGs) to ensure our efforts are consistent with the global priorities.
We play a key role in supporting the UK government's mission to achieve net zero-carbon by 2050 and have committed to contributing to this national goal through our own business activities.
For as long as our customers still require petrol or diesel, we commit to supplying it as efficiently and sustainably as possible.
William Bannister
Chief Executive Officer