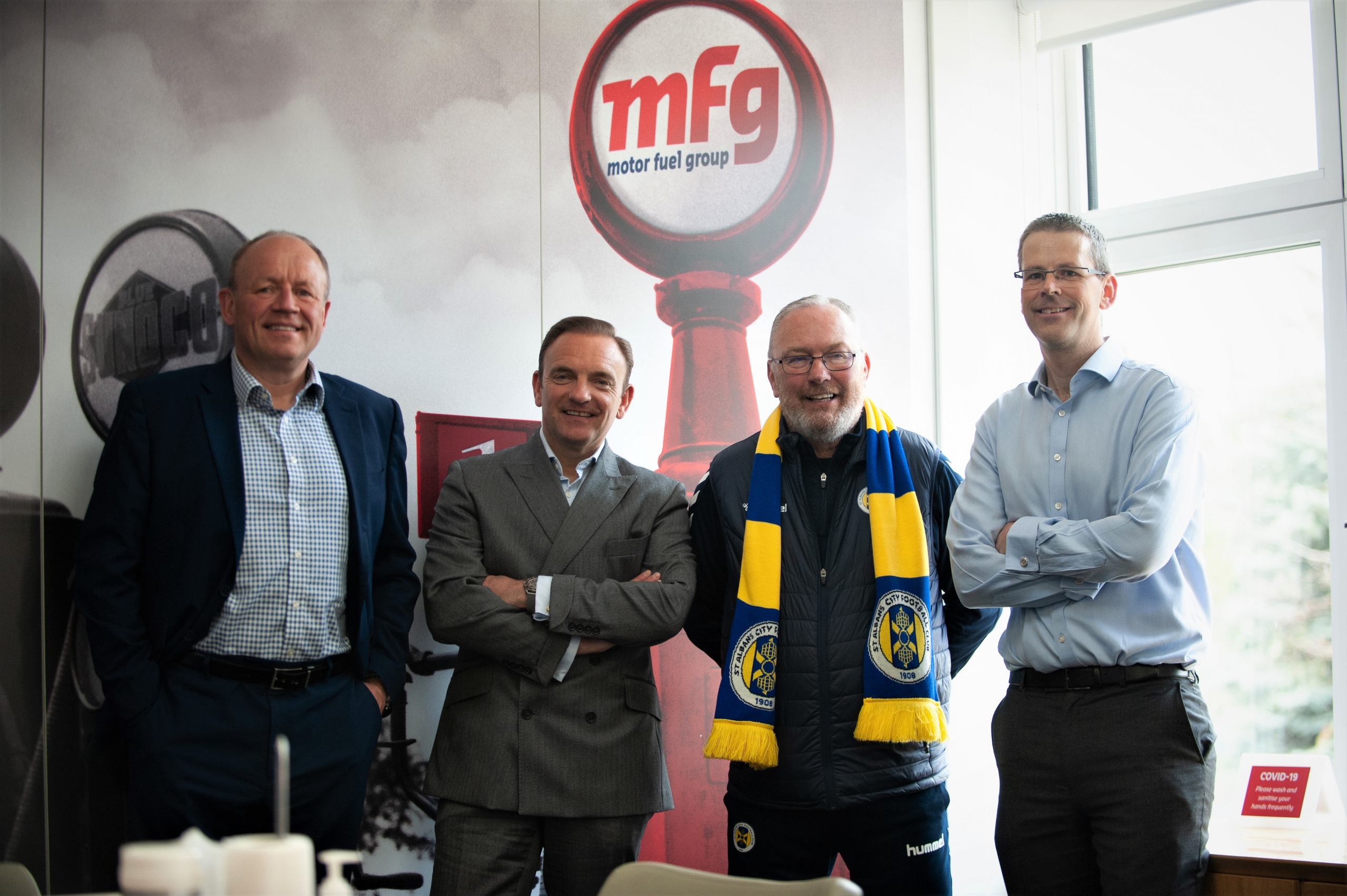 New Sponsorship Deal with the 'Saints'
MFG is proud to announce a new partnership with St Albans City Football Club.
William Bannister, CEO of MFG, said: "We are delighted to be sponsoring St Albans City Football Club and look forward to supporting the team and the wider community over the next 15 months.
"It is great to get behind the local football team and we look forward to cheering on the 'Saints' to success."
SACFC commercial manager Ian Allinson said: "It's always great to see companies in the area looking to get involved with the football club and we look forward to a long and successful partnership with MFG."
Our pix shows(l to r): Simon Lane, MFG's CFO; William Bannister; Ian Allinson and Nick Back, MFG's finance director.