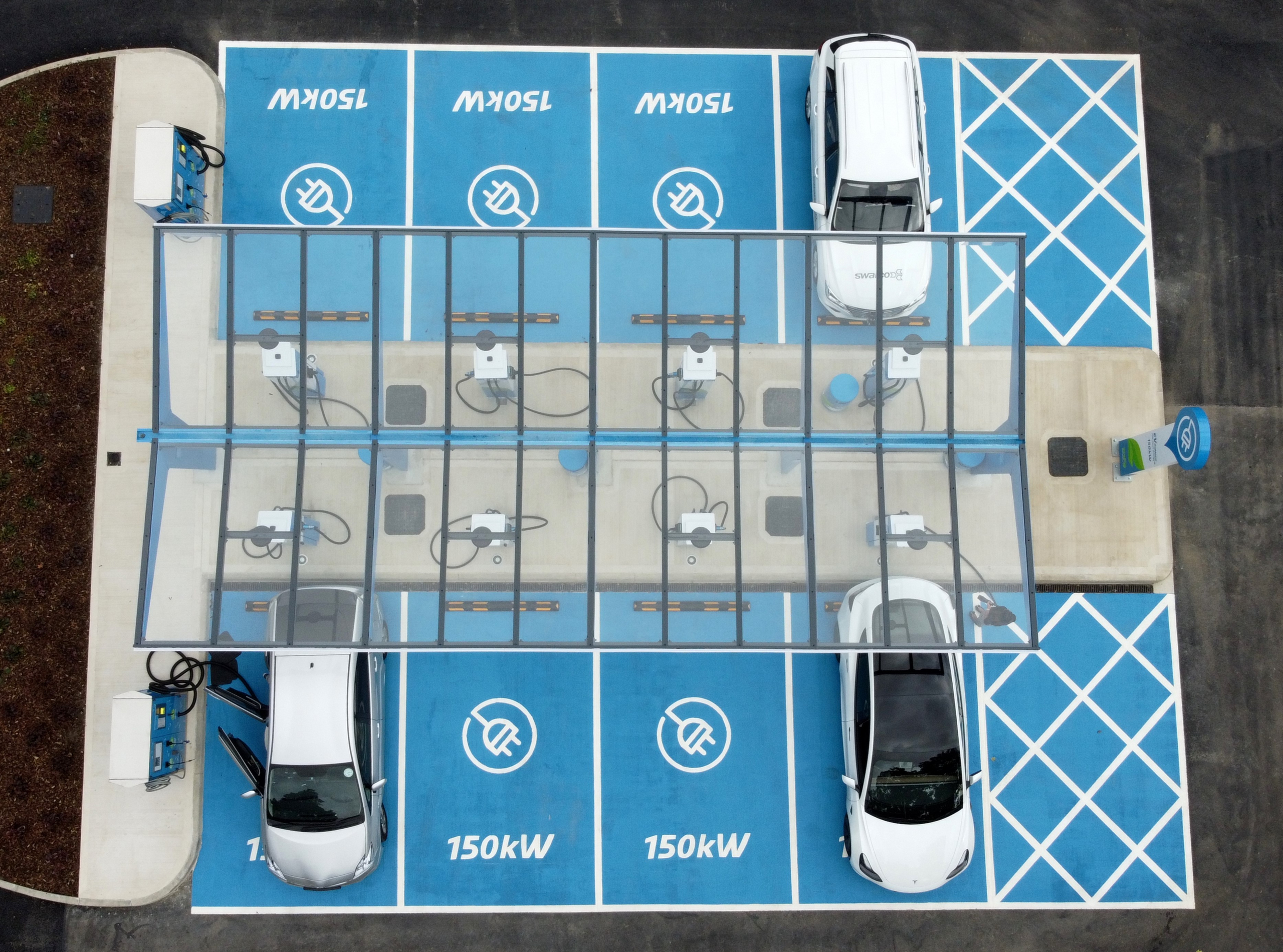 7 New EV Power Sites Opened in December
Biggest ever monthly roll out of 150kW chargers for a charge point operator in the UK
MFG, the market leading independent forecourt operator with over 900 sites across Great Britain, is pleased to announce the roll out of 7 new electric vehicle ("EV") charging sites across MFG stations in December.
Highlights:
• 38, 150kW chargers connected across 7 MFG sites in the UK in December
o The biggest ever monthly roll out for any charge point operator in the UK
• MFG currently has 280 ultra-rapid chargers across the network
• MFG has recently opened EV charging hubs at existing stations in
o Catford, Lewisham & Hornsey Rise in London
o Rusholme, Ardwick & Civic Centre in Manchester
o Merry Hill in Birmingham
o Desford Crossroads in Leicestershire
o West Suffolk Services in West Suffolk
o Linford Wood in Milton Keynes
MFG has committed £400m investment in ultra-rapid chargers by 2030. MFG EV charging hubs consist of between four and eight ultra-rapid 150kW EV Chargers per site. 150kW chargers can add 100 miles range in approximately 10 minutes, subject to the charging capability of individual car batteries. These will be augmented with >300 kW chargers as vehicle battery technology improves to maintain the fastest charging times across the MFG network.
These 7 new sites add to the hubs MFG have already opened during 2022, all of which not only include the new ultra-rapid EV chargers, but also multiple food-to-go and valet services.
William Bannister, CEO, MFG, said:
"MFG has delivered a further 7 new charging sites across the network in December, completing a successful 2022. We will continue to rollout further EV charging infrastructure throughout the UK in 2023 as part of our £400m investment. We look forward to updating on our strategy and investment plans for 2023 in the New Year."