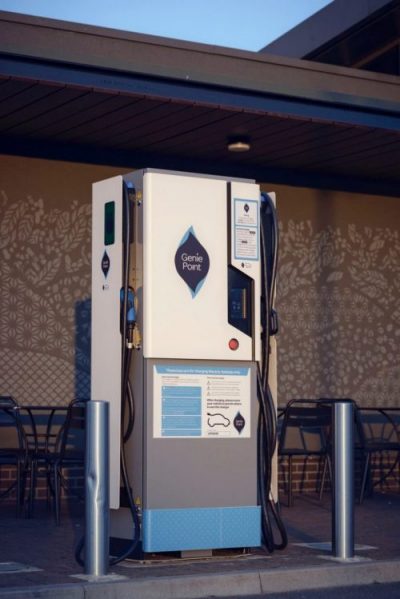 MFG Announces Partnership Deal With ChargePoint Services
Motor Fuel Group (MFG) and ChargePoint Services have signed a partnership deal for the roll-out of forecourt electric vehicle charging across their UK network.
The proposed roll-out is the first of its kind in the electric vehicle charging market. MFG who is the second largest independent forecourt operator in the UK, with 413 stations, will host the 50kW plus rapid chargers at their sites nationwide which operate under the BP, Shell, Texaco, JET and Murco fuel brands.
The chargers will become part of ChargePoint Services existing GeniePoint Network, run and managed by their world-class GeniePoint Platform.
Alex Bamberg, managing director, ChargePoint Services, said: "Electric Vehicle Charging is now a critical public service, and we are on target to provide the most reliable, widespread rapid charging facilities across the UK for drivers of electric vehicles, backed up by our excellent, continuous customer care program."
ChargePoint Services' GeniePoint Network is the most robust, reliable rapid charging network in the UK, its high level of functionality enables continuous monitoring of all the chargers on the network to ensure maximum uptime for drivers.
Jeremy Clarke, MFG's chief operating officer, said: "We are delighted to be extending our fuel offer to customers. The growth of the electric and hybrid vehicle market is an important part of the fuel mix going forward. MFG is determined to be at the forefront of this technology, satisfying this growing demand."