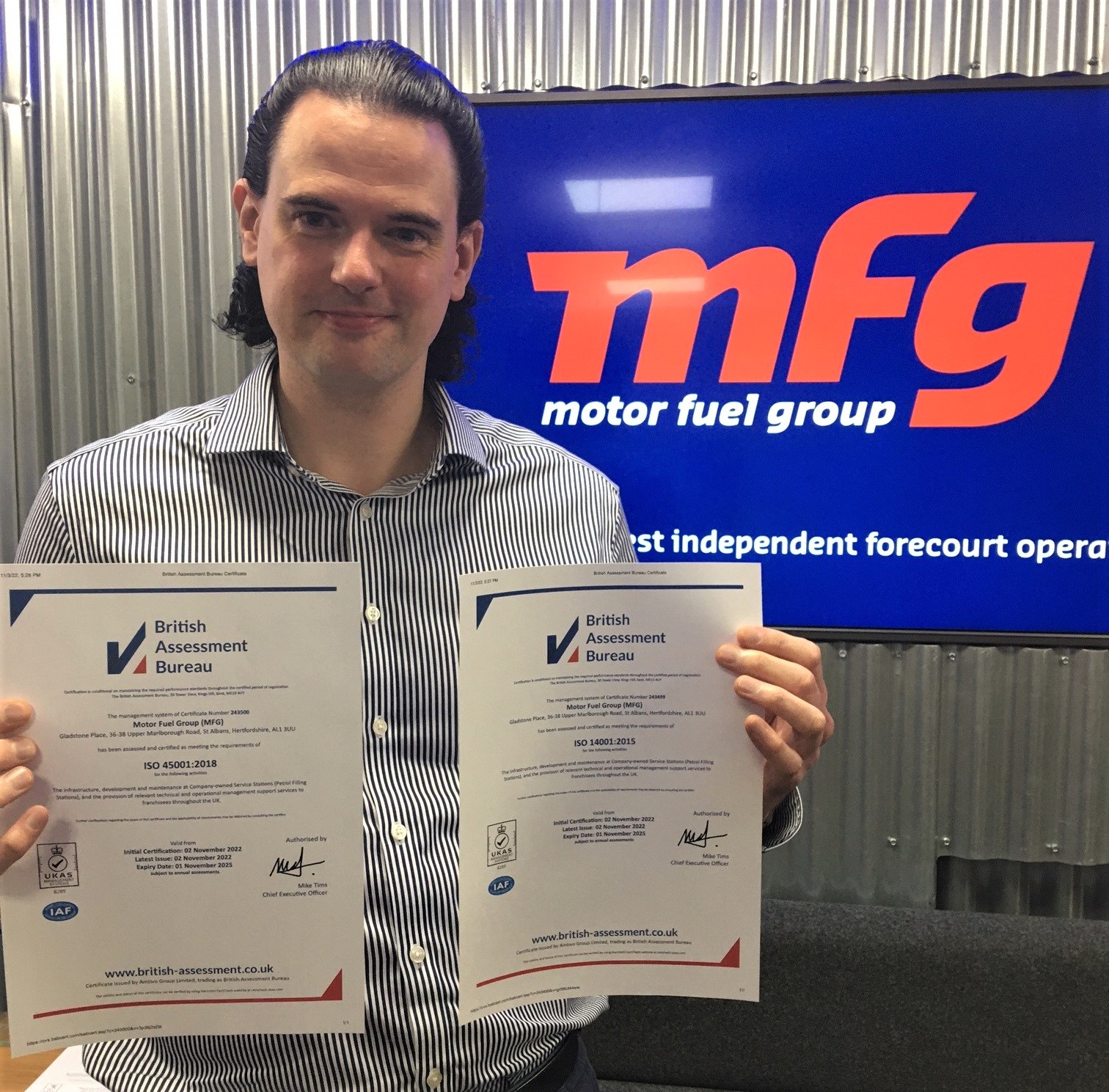 MFG - Leading the way in ISO certification
Over the past 18 months, MFG has undertaken extensive work to develop an integrated health, safety, environmental and quality management system that aligns to global guidelines prescribed in the ISO45001, ISO14001 and ISO9001 standards.
We are pleased to announce that we have now achieved certification in all three standards. Andy Edwards, MFG's sustainability and EV projects director comments: "All MFG participants in these programmes have worked tirelessly to produce such excellent results. In particular, Victoria Pitcher, HSE advisor; Peter Lund, HSSE manager and Kevin Smith HSE director have all worked extremely hard over a long period to achieve this certification which lends great credence, professional recognition, and integrity to MFG's management approach. A well-deserved pat on the back and congratulations on this achievement to them all."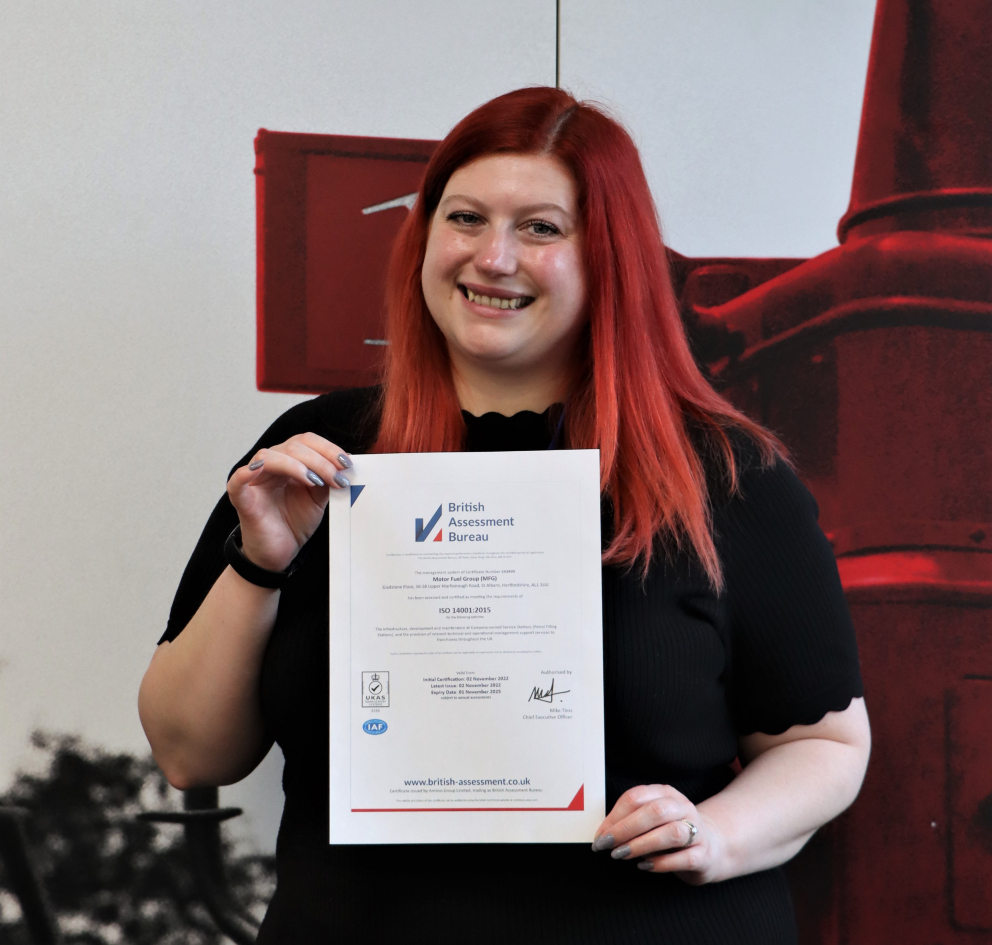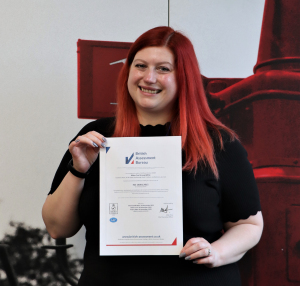 As far as can be ascertained, MFG is the only organisation in the petrol retailing industry to achieve this accolade which is just another example of how the business continues to lead the way in the UK forecourt sector.
Pixs show Peter Lund and Vicki Pitcher with their certificates.